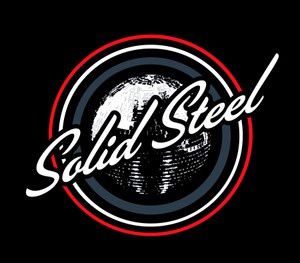 From now on, I'll regularly be posting music I liked so you can enjoy it too.
This set is from Ninja tune's Dj Food.
Ninja Tune is a british electronic music label having in his ranks Coldcut, Amon Tobin, Bonobo...
So, I really liked this set because the theme is centered around Comic Books heroes, being the huge nerd that I am, I just love comics.
J'ai décidé de poster régulièrement de la musique qui m'a plu, dans l'espoir que ça vous plaise aussi.
Ce set est un des deux sets hebdomadaires de Ninja Tune, mixé par Dj Food.
Ninja Tune est un label anglais de musique électronique qui compte dans ses rangs Codlcut, Amon Tobin, Bonobo...
J'ai beaucoup aimé ce set parce que le thème est les musiques en rapport avec les héros de comics, et j'adore les comics.
Tracklist :
London Symphony Orchestra - Superman Prelude & Main Titles
Richie Havens - Superman (live)
Icarus - Prologue
Black Sabbath - Iron Man
Elton John - Dan Dare (Pilot of the Future)
Queen - Bicycle Race
Lyn Taitt & The Jets - Batman
Lavern Baker - Batman to the Rescue
Snoop Dogg feat. Lady of Rage - Batman & Robin
MF Doom - The Time We Faced Doom
Redman - A Day of Sooperman Lover
Public Enemy - Raise The Roof
Paul Leonard Morgan - Bad Judges
MF Doom - Doom, are you awake?
Suicide - Ghost Rider
Beastie Boys - Sureshot
Sasqwax - Malapropriated PsycheDelia
DStroy - Roll Out
MF Doom - Hands of Doom
Gravediggaz - Here Come The Gravedigger
Queen - Flash
SoundSci - In A Flash
Kurtis Blow - I'm Chillin'
Sugar Hill Gang - Rapper's Deligh
The Herbaliser - Wall Crawling Giant Insect Breaks
Cliff Richard - Spider Man
Ramsey Lewis - What's The Name Of This Funk (Spider Man)
Prince - Batdance (Vicki Vale mix)
Hijack - Badman is Robbin'
Newcleus - Jam On It
War - Galaxy
PWEI - Def Con One
The Scaffold - Goodbat Nightman
Donovan - Sunshine Superman
PWEI - Can U Dig It?
Proffessor X - Professor X
Catwoman - The 5th Avenue Buses
Anthrax - I Am The Law
Geoff Barrow & Ben Salisbury - Inhale