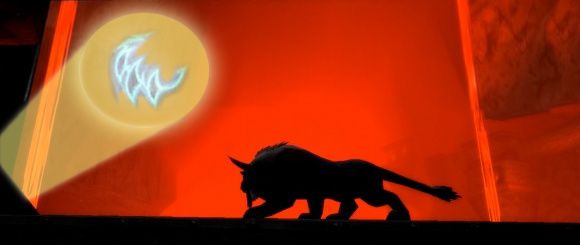 Suite aux nombreuses demandes et aux questions fréquentes, je me suis décidé à écrire ce guide.
Pour commencer, qui suis je ?
Courte présentation pour ceux qui ne me connaitrait pas : je joue Feral depuis le début de lk, et ai commencé à faire sérieusement de l'arène à la s9, saison où j'ai atteint mon rating max, depuis j'ai toujours joué à ces environs de mmr, aussi bien en druide que sur mes autres classes.
Je poste fréquemment sur les forums de WoW (Arene, Druide, Pretre), et stream depuis le mois de février.
Edit (22/09/13) : Quelques modifications suite à la 5.4 :
Modification des talents ayant reçu des changements.
Ajout de Notes concernant le cyclone.
Ajout de détails dans les compositions.
Le Feral est une spé s'apparentant au rogue par son aspect furtif, le gameplay se base donc sur des attaques utilisables en étant furtif [stealth], et d'autres normales. Etant en plus un hybride, le Feral bénéficie d'une panoplie de sorts de heals, de dégats magiques, et de "tanking".
Plan de ce guide :

Lexique

Talents

Glyphes

Présentation du gameplay

Les stats
.1 Gemmes et Enchants

Le Feral, sa panoplie de cc

La survie en féral

Notes sur le gameplay

Macros

Compositions d'arène

Addons
1. Lexique :
Mangle : Mutilation
SOtF : Soul of the forest, Ame de la forêt
Shred : lambeau
Rip : Déchirure
Rake : Griffure
Sr : Savage roar, Rugissement sauvage
Maim : Estropier
Pounce : Traquenard
NS : Nature's swiftness, rapidité de la nature
NV : Nature's vigil, veille de la nature
Doc : Dream of cenarius, rêve de cénarius
Hotw : Heart of the wild, coeur du fauve
FB : Ferocious Bite, Morsure féroce
2. Récapitulatif des talents :
Premier palier : Charge sauvage (Wild charge), indispensable pour pouvoir atteindre sa cible, interv les traps sur les healers, peel avec la charge ours, bref, un talent polyvalent et indispensable.

Second palier : Cenarion ward est depuis la 5.4 clairement le talent au dessus des autres, avec des crits assez élevés, et la possibilité d'en placer deux sous coeur du fauve, c'est un très bon outil. Je n'ai pas encore testé Ysera's mais ça me semble peut intéressant étant donné le faible heal que ça procure : 5%/5sc avant battle fatigue (55% de réduction des soins).
Troisième palier : Généralement typhon, à la fois pour le knock down (bump) sur les maps à différents étages et le snare de zone / interrupt.
Le mass root est aussi intéressant, mais je l'aime moins à cause du besoin de target.
En revanche la luciole améliorée n'a que peu d'intérêt selon moi en féral.

Quatrième palier : La plupart du temps je joue avec SOtF (soul of the forest, ame de la forêt), car je trouve le gameplay incarnation soporifique et peu intéressant, par ailleurs, jouer avec sotf permet d'avoir un meilleur dps constant et plus d'instants, donc plus de heals, ce qui permet d'assist plus les teammates.
Incarnation : permet d'utiliser les habilités nécessitant d'être furtif : Pounce & Ravage, un gros burst, mais limité par la disponibilité en énergie, en gros on peut spam ravage durant la durée du berserk. A la fin de berserk votre énergie sera basse il est donc conseillé de garder tf pour la fin du cd. (Donc Berserk à 15 sc du reset tf)
Tréants : 3 charges chacune à 20 sc de cd, les tréants utilisent l'habilité spéciale instantanément (donc en féral le root), les tréants apparaissent directement sur la cible ; 35 m de portée. C'est donc trois roots instants qui peuvent nous permettre de placer des cyclones par exemple.

Cinquième palier : je suis plutôt Mighty Bash pour le cc sur healer ou pour peel, ou encore pour swap sur une cible (healer en général) en particulier sur certaines comps comme FPS.
Le roar peut être intéressant si la comp comporte de nombreux stuns différents.

Sixième palier : Hotw : 6% intel / stam / agi en passif ; grosse amélioration des heals durant la durée (et du dps à la colère), le cd est cependant très long. Le choix numéro un, augmentation du dps en passif, donc pas de préoccupation à avoir.
NV est le plus polyvalent des trois, apportant à la fois un bon burst et un très bon assist heal, mais son cd est batard, et à moins de très bien le tracker il ne servira que pendant incarnation.
DOC : pour assist heal / dps, nécessite d'avoir beaucoup de procs, sinon ce sera une perte de dps par rapport à NV, ou même Hotw. J'aime bien le principe, mais son utilisation est assez lourde en arène, d'autant que ça va nous forcer à sacrifier des instants pour heal ou tout simplement perdre du dps.
3. Glyphes :
Les indispensables :
Glyphe d'écorce : réduit de 25 % les chances de critiques en plus des effets d'écorce.
Glyphe de forme de chat : augmente les soins reçus en forme de chat de 20%.
La glyphe variable :
Glyphe de rôder : annule la réduction de vitesse en étant camouflé.
Glyphe de kick : kick de 8 sc mais à 25 de cd.
Glyphe de dash : réduit de 60 sc le cd de dash.
Glyphe de silence des lucioles : 3 sec de silence, met un cd de 20 sc sur la luciole, nécessite la forme d'ours (qui n'est plus activable avec le taunt depuis la 5.2), très situationnelle et la moins intéressante selon moi.
Glyphe de sauvagerie : permet d'ouvrir sur une cible avec un SR de 12 sec, gratuit en combo. Permet de rapidement mettre la pression. Je ne l'utilise pas car j'utilise le combo de pounce pour sr directement ça revient presque au même sauf que le SR dure 18 sec.
Les glyphes mineures n'ont que peu d'importance en arène.
4. Présentation du gameplay :
Les dégâts du féral sont en majorité issus des saignements et autoattack (environ 60%).
Le "cycle", consiste à avoir tout le temps SR, rip et rake de up, on utilisera shred pour build les combos, dans le cas où le dos n'est pas atteignable, alors seulement on utlisera mangle.

A l'open : on ouvre avec pounce quasiment tout le temps, d'une part car ça permet de poser les dots, et de forcer des cds rapidement : comme blink ou disengage; d'autre part le ravage étant gratuit toutes les 30s avec le bonus 4p, donc en ouvrant avec ravage on perd cette attaque gratuite en énergie, donc de l'énergie au final et du coup du dps.

Mon ouverture type donne : Pounce - SR - Rake - Shred - Ravage - Shred - Rip, par la suite on refresh SR, Maim, et s'il n'y a rien d'autre à faire avec les points de combos alors seulement FB.
Pensez à utiliser luciole dés que le debuff n'est pas présent : c'est 12% de réduction d'armure soit une augmentation non négligeable des dégâts de shred, ravage et autoattacks.
De plus il est absolument primordial de maintenir la luciole toujours up sur les classes adverses pouvant repasser furtif : rogue, feral, mais aussi Prêtre, rien de plus rageant que de manquer un kill parce que le porteur de tissu à réussi à s'enfuir sous semblance.
Comme mentionné plus haut, le dps feral est une rotation :
Avoir SR up, c'est une augmentation de 40% des dégâts physiques (à appliquer avant les dots).
Avoir Rake et Rip sur la cible, en plus de faire des dégâts cela augmente aussi les dégâts de Shred et les chances de crit de FB.
Monter les combos avec Shred et Ravage, Mutilation si votre énergie est haute et qu'il n'est pas possible d'atteindre le dos de la cible.
Il ne faut utiliser Ravage que lorsque votre énergie n'est pas à 100, étant donné que celui ci est gratuit (le ravage issu du 4p).
Rester à 100 d'énergie est une perte de dps, si vous ne pouvez pas atteindre le dos de la cible utilisez mutilation.
Si il n'y a rien d'autre à faire avec vos points de combo, Utilisez FB, cependant la plupart du temps il est plus intérressant de Maim, en particulier du au fait que pour que FB fasse des dommages décents, il faut que l'habilité consomme de l'énergie supplémentaire (25 de base + jusqu'à 25 d'énergie supplémentaire), et que ça crit.
5. Les stats :
Les stats pvp : Resilience et PvP Power, l'une réduit les dégâts des joueurs, l'autre augmente les dégâts infligés envers ceux ci, on privilégiera la résilience car le féral est assez fragile même avec Bulle ou Disperse apportés par la symbiose; cependant, l'amélioration des heals de la 5.2 nous permet de tank beaucoup plus qu'auparavant.

Toucher : 3%, l'expertise n'est pas vraiment nécessaire en féral car les attaques ratées sont remboursées en énergie.

Agilité : notre stat de base, augmente tout les dégâts et le spell power de nature de 100% (autrement dit les dégâts de colère et les heals), aussi augmente les chances de coup critique.

Stats secondaires :

Mastery ==> augmente les dégâts des saignements, notre principale source de dommages, donc la meilleure stat.

Critique ==> en plus de doubler les dégâts, chaque crit nous donne 2 points de combos au lieu d'un, améliore donc la génération de combos.

Hate ==> amélioration de la génération d'énergie, de la vitesse de frappe et donc par extension le nombre de proc OoC, qui rend la prochaine technique gratuite en ressource. (La moins intéressante des stats car il en faut une quantité énorme pour voir la différence.)


Du coup la reforge donne Hit (3%) > Mastery > Crit > Haste. Je conseille d'utiliser reforgelite pour avoir une répartition des stats optimales.
5.1. Gemmes et Enchants :

Je suis actuellement en gemming agi en respectant les bonus de socket, car l'agi augmente tout les dégâts (directs et sur la durée), le critique et le Nature spellpower (healing).

Meta : 320 agi +3% de dégâts sur les critiques, peut être la méta tyrannique une fois débloquée (à confirmer). D'après le TC, la méta resi / pvp power est meilleure au niveau des dégâts, en ce qui me concerne je préfère faire de plus larges critiques grâce à la méta agile. En revanche si vous êtes fréquemment focus, n'éhésitez pas à mettre cette méta, elle vous fera gagner en survie en plus d'avoir un dps relativement similaire.
| | |
| --- | --- |
| Epaules | 200 agi / 100 crit |
| Cape | 180 Crit |
| Torse | 80 stats |
| Brassards | 180 agi / 500 agi (TdC) |
| Gants | 180 Mastery |
| Jambes | 285 agi / 165 crit |
| Bottes | agi + run speed |
| Anneaux | 160 agi (enchanteurs uniquement) |
| Arme | Danse d'acier (Dancing Steel) |
6. Le Feral, sa panoplie de CC :
Nous avons en féral une panoplie de cc très large, rapide récapitulatif :
7. La survie en feral
Différents cd de survie :
Via Symbiose :
Dispersion : 3 Min de cd, réduit de 90% les dégâts reçus, dure 6 sec.
Divine Shield [communément appelée Bulle] : 5 min de cd, immunise contre tout dégâts, cc; casse les contrôles sauf cyclone, réduit de 50% les dégâts infligés pendant la durée, dure 10 sec.
8. Notes sur le gameplay :

Le féral est une classe hybride : il ne faut pas hésiter à assist heal, d'autant plus depuis la 5.2 qui fait que les heals scalent à nouveau sur le pvp power. (Note : le scaling est à nouveau amélioré à la 5.3)

Nv est un très bon cd de survie pour soi et la team depuis le changement de la 5.2.

Le rôle du féral est toutefois de faire des dégâts et contrôle le healer ennemi.
Pour se faire, il faut bien se coordonner avec son / ses teammates pour pouvoir enchainer des cc et burst en commun, y a pas de secret ça s'apprend pas du jour au lendemain, et les gens sont différents, il y a donc des temps d'adaptation (même si ça peut être très léger) en jouant avec de nouveaux joueurs. Je ne peux que recommander la pratique, la v2 aide beaucoup à travailler la coordination. De plus si vous formez déjà un duo d'enfer à vous deux, le troisième n'aura qu'à se greffer au lot.
Attention toutefois à ne pas rejeter systématiquement la faute sur le troisième si vous jouez avec un ami, c'est parfois difficile mais il faut savoir être objectif et reconnaitre ses erreurs.

La communication est essentielle, si vous ne parlez pas, jouez sans voice ce sera encore plus efficace.
Le healer doit signaler l'état de ces cds, de sa mana..., chacun des dps doit faire de même afin de permettre de se situer dans la game.

Eviter de peel / back à tout prix sauf si le healer n'arrive pas à remonter l'équipe, si l'équipe adverse arrive à pousser son avantage en premier, vous utiliserez vos cds plus rapidement, et finirez par mourir.

Vous devez donc avoir la pression offensive, réussir ses cc est pour cela essentiel, sur ce point donc : sur les teams à shaman, pensez à détruire le grounding totem : une luciole suffit.
Surveiller les barres de casts de toute l'équipe adverse, afin de pouvoir kick au moment opportun - j'aime particulièrement gladius pour les grosses cast bars- le healer sera à kick en priorité, mais kick un cc peut s'avérer sauver la game.

Contre les teams à hunter : penser à prendre les traps, via la charge un alliée, ou en sprintant vers le healer. (Macro dans le guide macro, voir plus bas)

Ne pas hésiter à root que ce soit via la charge ours ou le sort casté, même sur des casters, on peut par exemple forcer un blink avec un sarment mage derrière un poteau, mage qui se fera par la suite stun.
Etant donné qu'il est nécessaire de cast tout les cyclones depuis la 5.4, il est nécessaire d'être ingénieux pour les caler, il y a donc plusieurs choses à garder en tête :
Utiliser les roots pour empêcher les healers de los, que ce soit via un instant (PS) ou une bear charge.
Root ou stun le dps melee pour empêcher un peel de quelque façon (stun kick charge...)
Pour ces deux premiers points les tréants peuvent être intéressants.
Fake cast vs shams / si y a un dps melee au corps à corps.
Garder un oeil sur les buffs afin d'éviter les reflects et grounding, les teams à shaman (elem et enh surtout) joueront fréquemment avec le totem de glèbe reflect.
N'ayant plus de cd sur le cyclone, n'hésitez pas à en abuser en cyclonant les dps que ce soit pour peel, ou pour empêcher les heals. Cela permet ainsi de temporiser les dr par la même occasion. C'est très utile en v2, mais peut l'être aussi en v3 pour la même utilisation pour bloquer les heals, l'exemple le plus visible étant sur un ennemi bop.
10. Compositions d'arène :
En tant que féral on recherchera au maximum à jouer avec priest ou pal pour avoir la bulle ou dispersion via symbiose.
Attention, non pas que l'un ou l'autre soit obligatoire, mais un feral sera très souvent focus, encore plus sans l'un ou l'autre de ces cds.
Explication concernant la synergie Feral DP : la symbiose procure au druide la dispersion, un excellent cd de survie à 3 min de cd et au prêtre le cyclone, permettant au prêtre de cc à la place du druide sans lui faire perdre de dps.

En v2 (2s) :
En double dps : presque tout hybride grâce aux très bon heals que procurent toutes les classes hybrides depuis la 5.2.
Feral Hunt, excellente synergie, cc infini, burst, fd & all.
En heal + dps : Feral Disc est certainement la meilleure grâce à la synergie Feral DP, un feral pourra jouer avec n'importe quel heal (en évitant plutôt rdruid -for obvious reasons-).
En feral disc, on peut faire des chaines de cc quasiment infinies, avec fear, mc, cyclone, stun, éventuellement hibernate s'il s'agit d'un druide ou shaman.
En v3 (3s) :
On se base sur Pal & Priest de préférence, les meilleures compos pour feral actuellement sont selon moi :
Feral Mage Priest, comme la Shatterplay(aussi connue sous godcomp) chaine de cc quasi infinie.
Jungle Cleave | Feral Hunter xhealer | Excellente chaine de cc, burst, bonne synergie, pas de dr commun outre les stuns. Se joue de préférence avec un priest pour le / les cc sur dr différent (Fear - Mc).
Feral SP Shaman, Très bonne survie, capable de tuer n'importe qui sur un switch, demande un bon SP, peut se jouer avec un autre healer, monk en tête.

Feral Lock est aussi une très bonne combinaison, on y verra plutôt un shaman, mais peut être joué avec un autre healer. Si on y ajoute un pal ou pretre le feral y gagne une symbiose utile en terme de cd défensif, étant donné que le feral n'a plus les tréants depuis la 5.4, jouer cette composition avec un paladin pourrait être un bon choix.

Je n'aime pas trop jouer de cleaves (double melee / double casters), mais il me parait pertinent de mentionner la suite.

Kittycleave (Feral Warrior Healer), probablement la meilleure cleave en ce moment dû aux dégâts que peuvent faire les guerriers en ce moment, votre utilité dans la comp actuellement, c'est le cyclone, si vous en passez un, n'importe qui peut mourrir.

Feral Ret Healer, très bon peels (multiples cc différents, et sacrifice / aura mastery du ret) et off healing des deux, accompagnés d'un énorme burst et d'une bonne pression sur la durée.

Ebola cleave (Feral DK Healer), à peu près au même niveau que la kittycleave en ce moment grâce à la puissance des cac sur ce début de saison et le fait que les DK sont très "tanky" (comprendre qu'ils prennent peu de dégâts/ sont très dur à tuer)

Feral Rogue Healer, je vous la déconseille, mais ça peut être joué.

En bref, on peut jouer quasiment tout, j'ai une préférence pour les 3 premières compos.
11. Addons :
Je conseille fortement de jouer avec gladius ou sArena qui permet d'avoir une meilleure visibilité niveau cc sur l'ensemble de la team adverse.
Interruptbar / Juked pour les cds de kick (on est rarement amené à cast en arène mais c'est toujours utile).
Cooldowns ou apparenté pour avoir les cd en valeur numérique sur les barres.
En dehors de ça, si vous commencez le pvp aujourd'hui je vous déconseille d'installer d'autre addon pour vous aider, même si c'est pas mon cas, car il est dur de se défaire de l'habitude une fois l'addon parti. Qui plus est les addons peuvent être source de nombreuses informations qui seraient déstabilisantes par leur absence une fois enlevés.
Toutefois je mentionnerais mon Ui rapidement :
Ui : Pitbull
Bars : Bartender
Buffs : Elkano buff bars
Nameplates : Tidy plates
Vous pouvez trouver tout mes addons ici.
J'espère que ce guide vous a plu.
Pour de plus amples questions, laissez un commentaire ici, je suis aussi disponible par mail : yliiniawowcontact@gmail.com,
ou twitter : @yliinia,
ou encore sur facebook : Yliinia.
Je stream presque tout les jours, et donc assez fréquemment du féral, mais aussi SP, War, DK, Mage, et Moine WW. (Streams)